Communicating effectively in times of crisis and emergency
From cyber attacks to natural disasters like bushfires, cyclones, hail and floods, businesses today face many threats, making emergency communications an inevitable part of any business communication plan.
When communicating in a crisis or emergency, speed and reach are the two most important things. You need to be able to reach as many of your staff and customers as possible in the shortest time. SMS is the perfect channel in such instances. It works on any model of handset and doesn't require any internet connection. With a 94% open rate, and 90% of messages be read in 3 minutes, you can rest assured that your critical messages will reach your staff and customers in a timely manner.
SMS can be used to:
Keep staff informed during a crisis situation
Ensure safety of staff
Monitor system 24/7 via automated SMS
Improve customer communications
Keep everyone up to date with rapid changes
Send business critical alerts
Manage security
Why use SMS for crisis communications?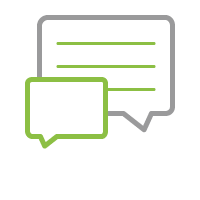 Two way communications
In an emergency or crisis situation, two way communications is vital for employers and managers to ensure the safety of their staff or to receive timely responses and feedback. All you need is an Virtual Mobile Number and you will be able to view SMS replies from the recipients directly.
---
Seamless integration
Our platform can be easily integrated with your business software via our SMS API. This enables you to send automated SMS when an incident occurs, or to set up event-triggered automated messages to keep all stakeholders informed.
With the Esendex Zapier integration, our platform is connected to over 1300 software and apps so that automated SMS can be set up via simple step by step guides, with no developer or coding skills required.
---
Effective and efficient channel for rapid changes
Consider how rapidly things are happening during critical situations, it is important for businesses and organisations to capture staff and customers' attention quickly. SMS has a 94% open rate and 90 seconds response time on average, compared to the 32.4% open rate and 2.5 days response time of email, making it the best way to keep staff and customers informed of any policies or regulations changes.
"Brigades use SMS to call upon members in emergency and normal operational situations. It is the primary means of prompting members to indicate their availability in the short-term where other means of communication carry too much lag."
CREATOR OF ROSTERING COMMUNICATION TOOL, SES
Messaging Studio: sending long messages, images & videos
160 characters may be too short when communicating in emergency or crisis situations, or you may need to send images or videos to give more detailed information. This is where Messaging Studio can help.
SMS with PDF attachment
This function enables users to attach PDF files to their SMS messages to benefit from the high open rate and engagement rate of SMS. Users also have the ability to see who has opened the attachment and decide if any follow up actions are required.
---
SMS Landing Pages
Create mobile optimised web pages to communicate more detailed information and track responses with CTA buttons. With SMS Landing Pages you will be able to incorporate your company logo, images, videos, personalised messages with call-to-action buttons to guide the recipients to take the action required in a seamless experience all on their mobile phones.
COVID-19 Communications Hub
From how to guides, use cases and resources for different industries, this COVID-19 communications hub is dedicated to help businesses and organisations to adapt to the rapidly changing pandemic, by communicating effectively with their staff and customers.
---
Start your FREE trial
25 free messages. 7 days. Sign up in 30 seconds.
No credit card required.
We're sorry – there was a problem with your signup. Please call 1300 764 946.
Your data is safe with us. Review our full privacy policy.