The next generation of mobile marketing is here
Drive success, hit targets and increase conversions with focused promotions and product launches.
Intelligent messaging integration
Mobile Journeys can be delivered to a mobile phone, via email, direct message on social media, or even over messaging apps such as Facebook Messenger and WhatsApp. We can also build them into automations so that they're sent out automatically after a specific action.
Capture data anytime, anywhere
Interact with your customers at a time and place convenient to them. Mobile Journeys have been specifically created to be easy and enjoyable to access on a mobile, so whether your customers are at work, at home or travelling, you'll benefit from an exceptional click-to-completion rate.
Full support & straightforward pricing
Mobile journeys is a fully managed service, we can pass on the benefit of experience and the hundreds of hours we have spent developing this product. With a low intial setup cost and a manageable monthly fee, Mobile Journeys make feedback and data collection simple.
Powerful tracking and reporting
Our managed system can be tailored to suit your needs. Whether you want all touchpoints reported on or just the important parts, we can customise the reporting to suit your business requirements. Monitor the performance of customers throughout their journey, identify drop out points and make improvements responsively as data is captured.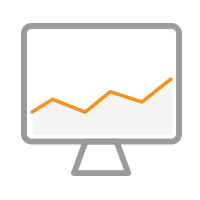 Drive more
traffic.
Increase
responses.
Better
data.
A marketing journey between company and customer.
Connect your customers with your business' latest products, promotions and offers at the single push of a button or swipe of a screen. A unique tool for your marketing mix; Mobile Journeys can help your business drive success to the right places in one complete, focused journey from beginning to end.
Work with our in-house development team to create an immersive customer experience using your brand to create a personalised marketing journey.
Enriched SMS & media.
A secure and interactive enriched media solution, our Journeys don't require the download or development of a mobile app and can be triggered simply, with a web link within an SMS or email. This means your promotion can be received and engaged with pretty much instantly.
Use for:
Product launches
Loyalty & rewards schemes
One off promotions
Shopping journey
Discounts & offers
Driving traffic to your brick-and-mortar store
Driving traffic to your website
Personalised marketing & promotions
Events marketing
Targeted campaigns
"62% of people think that apps have reached market saturation and that something new is needed."
Mobile marketing stats from our customers
79% of Australians own a smartphone.


(Deloitte)

The average click-to-completion rate for Mobile Journeys is 46.5%, compared to 12.57% for online forms.


(Esendex UK)

While apps provide a great user experience, the average user downloads just 0.00001% of the millions of apps available.


(Deloitte)