Online SMS with Echo
Echo is our online web application which quickly allows you to send and receive SMS online. Echo's intuitive interface enables anyone to start sending SMS within minutes.
Features of Echo
A powerful & intuitive platform to send text messages in a quick & effective manner.
Send SMS in bulk
Bulk SMS is a great way to talk to a large number of customers in a short amount of time. You can send thousands of messages out and, unlike email, you can be sure they'll be read at a time of your choosing - great for marketing campaigns which are time sensitive.
Receive SMS online with a Virtual Mobile Number
To receive SMS online you can purchase a Virtual Mobile Number (VNM). These are just the same as any other mobile number, except they only receive SMS messages to your Esendex account. Keeping everything in one place.
Boost brand recognition with a Sender ID
You can choose to use your brand or company name as your SMS Sender ID to instead of a phone number. With Esendex you are able to change this to any name of your choosing, using up to 11 alphanumeric characters, at no additional cost.
Personalise your messages and build message templates
Using our dynamic field functionality, you can send messages with personalised details such as names and dates to improve engagement. You can also build dynamic templates to help you save time, maintain consistency and limit mistakes.
Voice messaging option
Voice messaging converts your text messages into a voice call. This process happens automatically if you send messages to landlines, but can also be selected as an option if you wish to send voice messages to mobile phones. Our service will retry until the call has been answered, and also allow for call confirmation - ideal for emergency messaging where it is imperative that the call be received and confirmed.
Real-time message reporting
Once you have sent your messages, you will be able to see the status of them instantly. You can see how many have been delivered or how many failed. You can even investigate down to the recipient level, to see who received the message. This can be invaluable feedback that will help you clean out all the inactive numbers in your data.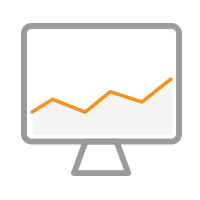 Echo's Frequently Asked Questions.
At Esendex, we pride ourselves on our security and reliability and have taken a number of measures to protect all data to the highest standard.
We are ISO27001 certified – an independent security standard setting a framework for establishing, operating, reviewing and improving Information Security Management. This ensures all customer data is protected to the highest standard, so you can rest assured that all your details are safe with us.
How many characters can I use in a message?
A single message can contain up to 160 characters. However, if you're struggling to fit everything in, we offer the option to send up to 612 characters by combining 4 message parts into one message. This would cost the same as sending 4 messages.
How can I see if messages have been delivered?
When you log into your account you can see real-time message statuses, this makes it easier than ever to keep track of your messages.
Can I have multiple users on a single account?
Absolutely, and we advise you to do this, rather than share passwords. You can have as many users as you need on each account; each user will have a separate username and password for maximum security. The username of the sender of a message will be visible, allowing you to track who has been sending each message.
How many messages can I send?
You can send as many messages as needed, so no matter how big or small your business is, our platform can handle it.
Discover more in our customer stories, white paper and FAQ pages.