Bulk SMS services for business
Sending bulk SMS through our online platform, Echo, is a reliable means of delivering high volume messages in seconds. Bulk text messages can be sent in one single hit or scheduled for delivery at the most convenient and suitable time. Whether you are looking at sending bulk SMS for marketing campaigns, staff rostering or alerts, we are able to provide you with a reliable and secure SMS service.
Features of Bulk SMS
Quick, efficient and organised bulk SMS through Echo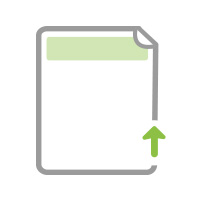 Data uploading that is efficient and simple
Data can be uploaded in various file formats (including .xls, .xlsx, and .csv). This means that however you save your spreadsheet, uploading the data will be straightforward.
Create groups of contacts and personalise messages
Echo allows for the easy organisation of contacts into groups. This facilitates swift and easy communication with large numbers of people who need to receive the same information. As well as being timely and organised, Echo also allows for the personalisation of messages, like adding individual names, using our sophisticated dynamic fields' feature. This secures optimal recipient engagement.
Message scheduling
Plan the timing of your messages so that they have the greatest impact on your audiences. Scheduling messages for delivery is suitable for appointment reminders, promotions, greetings and more. Scheduling messages in advance is ideal for contacting your recipients outside of working hours.
Exceptional message delivery
We are one of very few SMS providers in Australia with direct connections to the major networks, allowing us high rates of quick and successful delivery. Due to these direct connections, we can commit to 90% of messages being delivered within 5 seconds, and 95% within 20 seconds. We often exceed this standard.